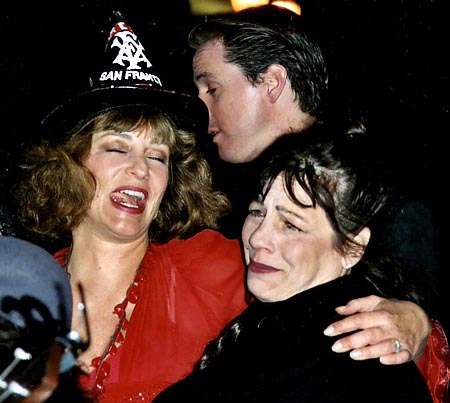 Photo Robert Altman - © 2003




Why Don't We Sing This Song All Together?




San Francisco
April 24, 2003
5:12 AM


It's five in the morning and the last survivors of the Great 1906 Earthquake and Fire of San Francisco shared their memories of that fateful morning 97 years ago with other celebrators.

Pictured here is my good pal Donna Ewald Huggins (in her Lillian Coit character) leading the sing along next to Memorial organizer Taren Sapienza. Behind them, and perhaps succumbing to the wee small hour is our next Mayor of San Francisco- Gavin Newsom.