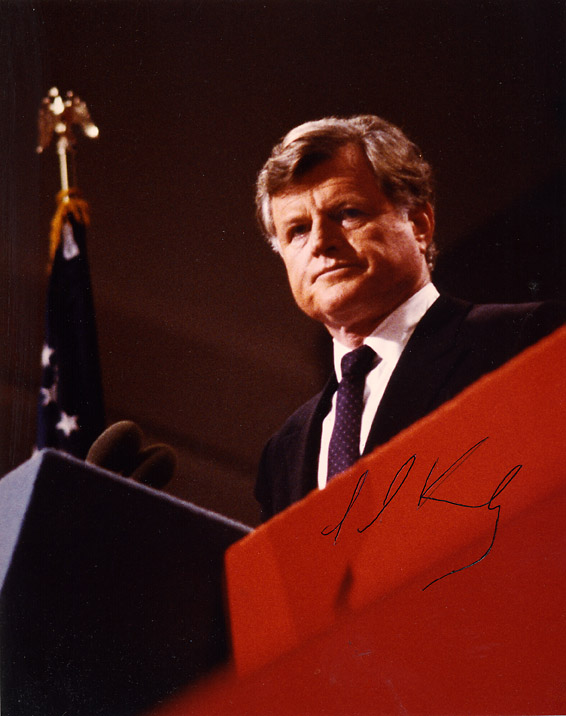 © 2009 Photo - Robert Altman
Senator Edward Kennedy 1932 - 2009
August 26, 2009




Taken at the 1984 Democratic National Convention in San Francisco introducing Presidential candidate Walter Mondale. I had the pleasure of covering my first Convention for San Francisco Magazine and it was quite a memorable experience.

My Uncle Ed, Edwin Altman, was with President John Kennedy and his staff at The White House the night before he inaugurated major Civil Rights legislation which only increased my fascination and admiration for the three Kennedy brothers.

A year after this was taken I ran into the Senator and he was gracious enough to sign my photo.