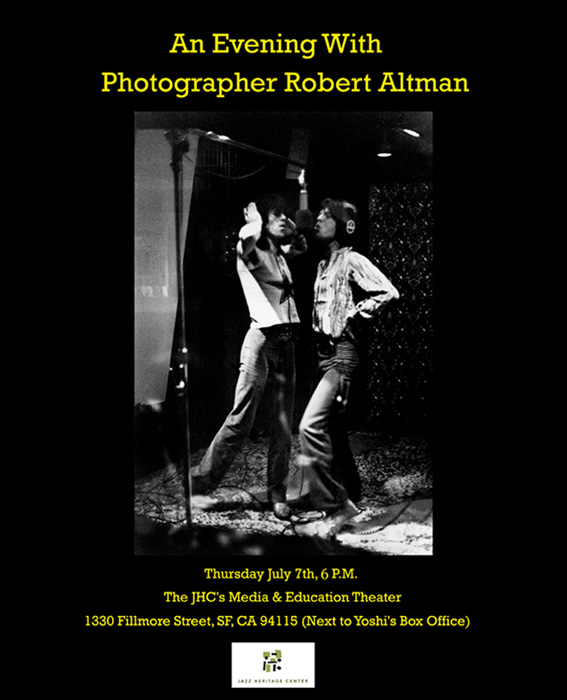 Thursday, July 7th
Reception ~ 6 PM ~ The Lush Life Gallery
Presentation ~ 7 P.M. ~ The Media & Education Theater
An Evening and Reception With Robert Altman
The Media & Education Theater
The Lush Life Gallery at The Jazz Heritage Center
1320 Fillmore St, San Francisco
415-255-7745


Photo Presentation followed by Q&A and book signing
Free to the Public ~ All ages are welcome

A reception will begin inside the Lush Life Gallery an hour before Robert's
presentation where there is an incredible exhibition celebrating the life of Bill Graham... a must see!
Robert will be available to sign his book and meet & greet at the reception.
Plenty of parking: street parking, paid parking in the building as well as paid parking across the street.
MUNI - # 22 Fillmore ~ # 38 Geary
Donations to The Jazz Heritage Center are welcome and encouraged
and
no one will be denied entrance. This is going to be a fun night and a celebration of all of us!