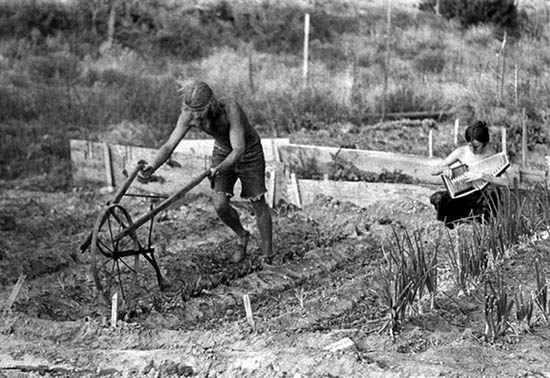 Scott plowing and Marie playing autoharp
The Tawapa Garden, Placitas, New Mexico, 1969
Scott's sig- The canyon says "I will hold the echo of your voice until your soul returns to the land."
Photo © Robert Altman
Please note that all photographs are Copyright ©1967 - 2007 Robert Altman, All Rights Reserved. They are made available for your personal enjoyment only. Any other use without the express, prior written consent of Robert Altman is strictly prohibited.